Date/Time
Date(s) - 23/03/2019 - 30/03/2019
All Day
Location
BALAIANA | Eco Retreat Sardinia
Categories
DETOX RETREAT | Elke Svitek | 23-30.MARCH 2019
SPRING DETOX PURIFICATION RETREAT
If your body is calling out for a healthy transformation, our intensive Spring Detox Retreat in the beautiful north of Sardinia is exactly what you need to Improve your well-being long term.
We are helping you to feel better both inside and out; reviving your system with a healthy detox cleanse can help to improve energy levels, digestive problems and the body's immune system.
By attending healthy education and healthy nutrition-detox food classes, you can learn to live a healthier lifestyle when you return home.
Herbal drinks and Juices help you drain away harmful toxins and on a herbal walk you´ll learn which plants support your wellbeeing and how to use them in the kitchen.
Enhance your cleanse through physical exercise and increase your metabolic rate with complimentary breathwalks, hiking, yoga and meditation classes and an canoe excursion.
Ideal for a rejuvenating holliday, allow your body to recover in a peaceful environment as you relax with a selection of organic luxury spa treatments.
HIGHLIGHTS
• Mild detoxifying diet
• Juice cleanse program (one Juice fasting day included)
• Food is Medicine cooking class program
• Herbal walk / Phytotherapy Workshop
• Manage your weight, boost your immune system and remove toxins
• Yoga & Meditation Classes
• optional Hiking excursion
• Canoe Trip
• Delicious and healthy meals
• 7 nights accommodation
• optional Spa program
Wenn dein Körper nach einem gesunden Frühjahrputz und Transformation ruft, ist unser intensives Detox Retreat im schönen Norden Sardiniens genau das, was du brauchst, um dein Wohlbefinden langfristig zu verbessern.
Wir helfen dir, dich auf allen Ebenen besser zu fühlen. Wenn du dein System mit einer gesunden Entgiftungsreinigung wiederbelebst, kannst du das Energieniveau, Verdauungsprobleme und das körpereigene Immunsystem verbessern.
Durch die Teilnahme an unseren Kochkursen und Ernährungs-Workshops lernst du einen gesünderen Lebensstil, den du fortführen kannst, wenn du nach Hause zurückkehrst.
Kräutergetränke und Säfte helfen dir, schädliche Giftstoffe auszuleiten. Auf einer Kräuterwanderung erfährst du, welche Pflanzen dein Wohlbefinden unterstützen und wie du sie in der Küche anwenden kannst.
Verbessere den Reinigungseffekt zusätzlich durch körperliche Bewegung und erhöhen deinen Stoffwechsel mit zusätzlichen Breath Walks, Wanderungen, Yoga und Meditationsklassen sowie einem Kanu-Trip.
Ideal für einen verjüngenden Aufenthalt: Erhole dich in der beruhigenden Natur der Gallura und entspanne dich bei einer unserer an Luxus-Massageanwendungen mit biologischen Ölen.
HÖHEPUNKTE
• milde entgiftende Diät
• Saftreinigungsprogramm (ein Saft-Fastentag inklusive)
• Food is Medicine Kochkursprogramm
• Kräuterwanderung / Phytotherapie-Workshop
• Verwalten Sie Ihr Gewicht, stärken Sie Ihr Immunsystem und entfernen Sie Giftstoffe
• Yoga- und Meditationskurse
• optionaler Wanderausflug
• Kanutour
• Leckere und gesunde Mahlzeiten
• 7 Übernachtungen
• optionales Spa-Programm
OUTLINE FOR THE RETREAT
(Schedule can be changed depending on the weather and group conditions)
Saturday
Check In 15-19.00
– Meet & Greet at the restaurant, Welcome Drink
– healthy Dinner
Sunday
– Kick Start Drink for the day
– Yogasession
– Sufficiant Detox Juice
Cooking Class
Lunch
Freetime to explore the area
Dinner
Monday
– Kick Start Drink for the day
– Yogasession
Sufficiant Detox Juice
Herbal Walk /Phytotherapy Workshop
Cooking Class
Dinner
Tuesday
Juice Fasting Day
Hilking excursion (optional)
Wednesday
– Kick Start Drink for the day
– Yogasession
Sufficiant Detox Juice
Visit of the market in Arzachena
Lunch
Cooking class
Dinner
Thursday
Kick Start Drink for the day
Breathwalk to the beautiful Eremite of San Leaonardo,
Meditation on top of the hills
Sufficiant Detox Juice
Cooking Class
Lunch
Freetime
Evening Yogasession
Dinner
Friday
– Kick Start Drink for the day
– Yogasession
Sufficiant Detox Juice
Lunch
Canoe Trip
Dinner
Saturday
Breakfast
Check Out until 10.00
Lessons are taught in english / german
Minimum participants: 8, Maximum: 20
We try to help you organize carsharings!
Check In on Arrival Day: 15.00
Check Out on Departure day: 10.00
ELKE SVITEK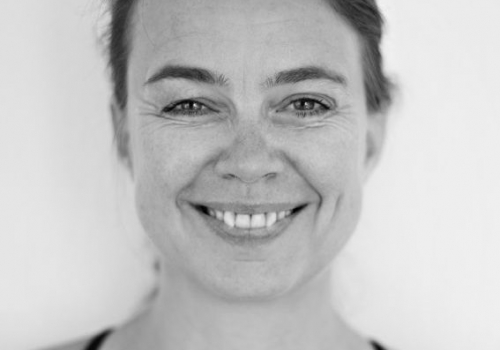 Elke is Founder of Balaiana Eco Retreats Sardinia and a certified Anusara® Yoga Teacher. She is also a certified Spiritual & Mental Coach. At Balaiana she teaches Retreats, Teacher Trainings, Intensive Seminars for personal Development. You could also book personal Sessions with her:Private Yoga, Coaching, Readings and Bodywork.
After having almost 10 years a Yogastudio in Düsseldorf (Shivasloft) she made her dream come true: A place in the mystical of nature of Sardinia, where people can reconnect to their hearts. Elke invites you to discover your unique way to happiness and freedom.
• 7 nights accommodation in Single or Double room as booked.
• yoga & meditation classes.
• breath walk
• Detox program, food nutrition as described
• Food is Medicine cooking class program
• herbal walk, Phytotherapy Workshop
• Canoe Trip
• Welcome Drink
• Flights to/from Olbia or other airports in Sardinia
• Rental Car, which we highly recommend for your stay at Balaiana
• Transfers to/from Balaiana Eco Retreat Centre
• Massage and Therapies, personal Coachings and private Sessions at the Center
• additional Beverages which are not included in the meals
• optional hiking excursion
Bookings
Bookings are closed for this event.