Date/Time
Date(s) - 20/07/2019 - 27/07/2019
All Day
Location
BALAIANA | Eco Retreat Sardinia
Categories
ADVENTUROUS HEART SUMMER RETREAT | Elke Svitek | 20-27. JULY 2019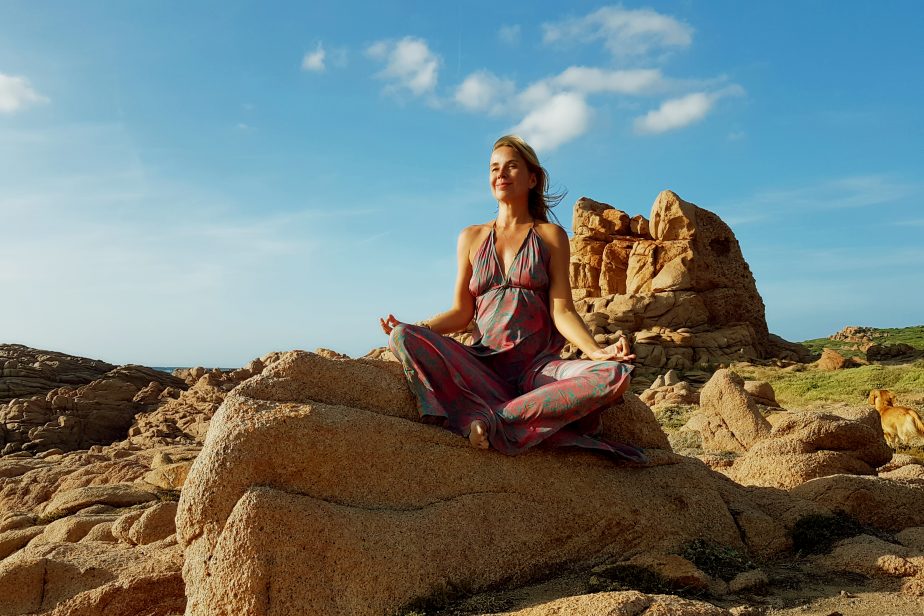 THE SACRED SPACE OF THE HEART
Rediscover your sacred space of the heart – unwind, energize and tune in to the music of your soul.
When you practice yoga and meditation with intention and a certain quality of heart, you discover your essential self.
It´s like coming home again and this home is not a certain geographic place on earth, but coming home means realizing in your depth who you really are and feel the abundance of your life.
Elke will weave Anusara Yoga, Meditation, Restorative, and Yin Yoga and healing practices to reinvigorate your personal experience. Understanding alignment in your body reflects directly in your mind and you'll learn how to incorporate these positive energys into your daily life.
Open to both beginners and advanced practitioners, yoga is practiced twice daily except on wednesday where the afternoon and evening is free for a longer excursion.
EXAMPLE FOR A DAILY SCHEDULE
8.30 Tee & Fruits
9.00 Morning Yoga (Anusara Yoga, Energy for the day)
10.30 Meditation
11.00 Brunch
Freetime
17.30 Evening Yoga (Pranayama, Restaurative, Yin, Meditation)
19.30 Dinner
monday afternoon: optional canoe-tour (about 3h) on the beautiful river Fiume di Liscia until we reach the sea, swim break & return (no evening yoga at monday)
Wednesday is our program free day and the for a bigger excursion, f.e. boattrip to the Maddalena Islands
Breakfast at 8.30
on the departure day, Saturday
9-10.00 Breakfast
until 10:00 Check Out
Lessons are taught in english / german
Minimum participants: 8, Maximum: 20
We try to help you organize carsharings!
Check In on Arrival Day: 15.00
Check Out on Departure day: 10.00
ELKE SVITEK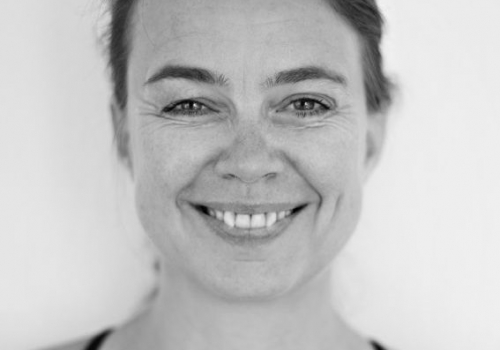 Elke is Founder of Balaiana Eco Retreats Sardinia and a certified Anusara® Yoga Teacher. She is also a certified Spiritual & Mental Coach. At Balaiana she teaches Retreats, Teacher Trainings, Intensive Seminars for personal Development. You could also book personal Sessions with her:Private Yoga, Coaching, Readings and Bodywork.
After having almost 10 years a Yogastudio in Düsseldorf (Shivasloft) she made her dream come true: A place in the mystical of nature of Sardinia, where people can reconnect to their hearts. Elke invites you to discover your unique way to happiness and freedom.
• 7 nights accommodation in Single or Double room as booked.
• daily morning and evening yoga except Monday evening and Wednesday (excursion day).
• 2x Breakfast (on wednesday and the departure day)
• 5x Brunch after the morning practice
• 6x Dinner (no dinner on wednesday, the excursion day)
• Fruits, Teas, filtered water and Coffee in the morning at Brunchtime
• free Water and Tee for Dinner
• Flights to/from Olbia or other airports in Sardinia
• Rental Car, which we highly recommend for your stay at Balaiana
• Transfers to/from Balaiana Eco Retreat Centre
• Massage and Therapies, personal Coachings and private Sessions at the Center
• additional Beverages which are not included in the meals
• Dinner on Wednesday
• Excursions, day trips
Bookings
Bookings are closed for this event.