THE BALAIANA SENSATION

8 DAY SUMMER RETREATS
THE BALAIANA SENSATION- Retreats are designed for anyone who wants to recharge and unwind, practise Yoga and Meditation and discover the magical north of Sardinia.
Beginners and advanced practitioner, every Level of yoga- and meditation experience is welcomed at "The Balaiana Sensation"-Retreat.
We offer you daily yoga and mediation classes in the morning and you will find enough time to explore the beautiful north of Sardinia in the afternoon.
Retreat Language is english / german
THE BALAIANA SENSATION

4-DAY-RETREATS
THE BALAIANA SENSATION- Retreats are designed for anyone who wants to recharge and unwind, practise Yoga and Meditation and discover the magical north of Sardinia.
Beginners and advanced practitioner, every Level of yoga- and meditation experience is welcomed at "The Balaiana Sensation"-Retreat.
We offer you daily yoga and mediation classes in the morning and you will find enough time to explore the beautiful north of Sardinia in the afternoon.
Retreat Language is english / german
THE BALAIANA SENSATION
8-DAY-FALL-RETREATS
THE BALAIANA SENSATION- Retreats are designed for anyone who wants to recharge and unwind, practise Yoga and Meditation and discover the magical north of Sardinia.
Beginners and advanced practitioner, every Level of yoga- and meditation experience is welcomed at "The Balaiana Sensation"-Retreat.
We offer you daily yoga and mediation classes in the morning and you will find enough time to explore the beautiful north of Sardinia in the afternoon.
Retreat Language is english / german
25.-27.10.
01.-03.11.
08.-10.11.
15.-17.11.
22-24.11.
2018

THE BALAIANA SENSATION

3-DAY-RETREATS
THE BALAIANA SENSATION- Retreats are designed for anyone who wants to recharge and unwind, practise Yoga and Meditation and discover the magical north of Sardinia.
Beginners and advanced practitioner, every Level of yoga- and meditation experience is welcomed at "The Balaiana Sensation"-Retreat.
We offer you daily yoga and mediation classes in the morning and you will find enough time to explore the beautiful north of Sardinia in the afternoon.
Retreat Language is english / german
07-14.July
2018
LA DOLCE VITA Sommer-Yoga-Retreat

Nico Luce
Der international renommierte Yogalehrer Nico Luce lädt dich zu einer tiefgreifenden Yoga-Erfahrung ein. Der Tagesablauf an diesem speziellen Kraftort beinhaltet die Praxis von Meditation, Pranayama, Asana und inspirierende Vorträge zum Thema Philosophie und östliche Spiritualität.
26.05.-02.06.

MAGISCHE KRAFTORTE RETREAT

Nicole Meining (D)
In diesem Yoga Retreat erwartet Dich Hatha Yoga für einen wachen Morgen und Yin Yoga für einen entspannten Abend. Wir reisen durch die Chakren in toller und erholsamer Umgebung. Entspannung und Rückzug pur.Booking is open!
14.07-21.07
2018
"Love Yoga-Love Life-Retreat"
Elke Svitek (D)
7 Tage für Dich in der unberührten Natur Sardiniens
Yoga, Meditation, mediterrane Küche, Sonne & Meer.
Lass den Sommer dein Herz berühren, dir neue Energie spenden und dich mit dir selbst verbinden.
Eine Woche einfach mal um nichts außer um dich Selbst kümmern. Booking is open!
4-11. August
2018
YOGA- UND ACHTSAMKEITSWOCHE

Frank Schmid und Tanja Forcellini (D)
Finde deine Gelassenheit und deinen inneren Kompass in dieser Yoga- und Achtsamkeitswoche vom 4. bis 11. August 2018 mit Frank Schmid und Tanja Forcellini.Der Tagesablauf an diesem einzigartigen Kraftort beinhaltet die Praxis von Asana (Yogaübungen), Achtsamkeitsübungen, Pranayama (Atemübungen) und Sitzen in Stille.
28.07.-04.08.
2018
YOGA RETREAT AND SYSTEMIC CONSTELLATIONS
Ezgi Fisher (D)
7 nights – 8 days RETREAT: Rejuvenation, exploration within and out. Come join us for a self discovery and rejuvenation this summer!This one-week retreat combines the timeless wisdom of Yoga and Meditation with Systemic Constellations, supporting a deep dive within your Self.Booking is open!
01.– 08.09.2018
SARDINIEN, TANGO & YOGA"
Mabel Rivero, Maximiliano Diaz Yahnel & Elke Svitek
Mabel und Maximiliano möchten in ihrem Unterricht inspirierend sein für eigene Erfahrungen und
Ausdrucksmöglichkeiten im Tango:
Es geht ihnen bei ihren Schülern darum, Fähigkeiten zu entfalten wie authentische Begegnung,
kreativen Mut, den Sinn für Möglichkeiten und das Spiel mit Illusionen. Die tägliche morgendliche Yogaklasse mit Elke ist ganz auf die Bedürfnisse von Tänzern abgestimmt. Booking is open!
08.09. – 15.09.
2018
EINE REISE VOLLER KRAFT & GELÖSTHEIT UNTER DER SONNE SARDINIENS
Pia Greschner (D) & Joachim Koch (D)
Erlebe Dich selbst in den bereichernden, energetischen Kräften von Yin und Yang, Bewegung und Stille, Kraft und Gelöstheit, Geben und Empfangen. Beobachte, wie Du mit ihnen umgehst und lerne Dich selbst besser kennen in all Deinen Facetten. Booking is open!
29.09. – 06.10.2018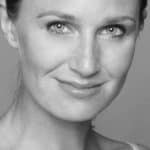 AUSZEIT VOM ALLTAG
Stine Lethan (D)
"Nimm Dir Zeit für Dich" sagst Du Dir immer wieder, wenn es einfach gerade viel ist, was Du bewerkstelligst.
"Nimm Dir mehr Zeit für Deinen Körper" sagst Du Dir immer wieder, wenn Du mal wieder auf der Yogamatte stehst.
"Nimm Dir mehr Zeit für bewusstes Atmen" sagst Du Dir immer wieder, wenn Du merkst, wie Du hetzt und nach Atmen ringst. Booking is open!
13-20.10.
2018
WILDNATURE-BLISS RETREAT: ANUSARA® MEETS YIN YOGA
Doris Lilienweiss
Breath, relax, rejuvenate and enjoy a program of contrasts and complementarity: Anusara meets Yin Yoga to reveal ways of progress in which you dive deeper in your practice connecting to your true self.
27.10.-3.11.
2018
YOGA & HIKING

ANUSARA YOGA & NATURE EXPERIENCE
Elke Svitek (D) & TELEMACO
Pure nature retreat
Classes will be held in english/german
We start the day with an energizing yogapractise and explore the wild nature of Sardinia in the afternoon with our gorgeous guide Telemaco who knows all secret paths in Sardinia
06-13.10.2018
MAGICAL JOURNEY

Elke Svitek (D)
Yoga & Meditations Retreat inspiriert durch THE RADIANCE SUTRAS & Ausflüge zu spirituellen Plätzen Sardiniens. Booking is open!
29.12.18-02.01.2019
SILVESTER RETREAT – EMBRACE THE UNKNOWN

Elke Svitek (D)
Für alle, die sich zum Ende des Jahres eine besondere Zeit schenken wollen und den Übergang ins neue Jahr ohne Böllerei und Partystress geniessen möchten. Booking is open!