24.03-31.03
2018
"MAITRI – Anusara inspired Retreat"
Ute Fischer
Maitri bedeutet Freund, wir wollen uns in diesen Tagen in unserer Vielschichtigkeit freundschaftlich begegnen, uns mit den hellen Anteilen unseres Sein beschäftigen. Dieses Retreat wird in die dem Anusara zu Grunde liegenden Ausrichtungsprinzipien einführen. Philosophisch ganz im Sinne von Abinavagupta: "GIB NICHTS AUF UND HALTE NICHTS FEST. NIMM TEIL AN DER FREUDE DES GANZEN UND SEI WIE DU BIST". Booking is open!
31.03 – 07.04
2018
THE BLOOMING SELF
Easter Yogaweek/Oster Yogawoche
Elke Svitek (D)
HAVE A TASTE OF NATURE
Classes will be held in english/german
Unterrichtssprache: deutsch/englisch
Awaken the spring energy to feel alive, restore and nourish yourself in this relaxed Yogaweek.
We offer you daily yogaclasses in the morning and there is time to explore the beautiful north of Sardinia in the afternoon.
Erwecke deine Frühlingsenergie, fühle deine Lebendigkeit, regeneriere und lasse dich verwöhnen.
Wir bieten dir tägliche Yogaklassen am Morgen an.
Booking is open!
14.04.-28.04
2018
"Anusara® Yogalehrerausbildung- Immersions "
Elke Svitek (D)
Anusara® Immersions und Anusara®Teacher Trainings mit Elke Svitek auf Sardinien
– a magical journey to the self-. Booking is open!
26.05.-02.06.

"Magische Kraftorte Retreat"
Nicole Meining (D)
In diesem Yoga Retreat erwartet Dich Hatha Yoga für einen wachen Morgen und Yin Yoga für einen entspannten Abend. Wir reisen durch die Chakren in toller und erholsamer Umgebung. Entspannung und Rückzug pur.Booking is open!
23-30.06
2018
"Adventurous Heart Yoga Retreat"
Elke Svitek (D)
Rediscover your sacred space of the heart – unwind, energize and tune in to the music of your soul.
When you practice yoga and meditation with intention and a certain quality of heart, you discover your essential self.
It´s like coming home again and this home is not a certain geographic place on earth, but coming home means realizing in your depth who you really are and feel the abundance of your life.
30.06.– 07.07.2018
Yoga Retreat "Summer vibes for body & soul"
Birgit Hortig (D)
Wolltest du schon lange einmal wieder ganz zu dir kommen? Dir Zeit für dich selbst nehmen? Ein bisschen Abstand zum Alltag gewinnen? Neue Kraft tanken? Zur Ruhe kommen? Die Seele baumeln lassen? Die Perspektive verändern? Neue Inspirationen gewinnen? Deine Potentiale erkennen und entfalten? Eine Yogapraxis erlernen, die du auch zuhause für dich umsetzen kannst? Nette Menschen kennen lernen? Booking is open!
14.07-21.07
2018
"Love Yoga-Love Life-Retreat"
Elke Svitek (D)
7 Tage für Dich in der unberührten Natur Sardiniens
Yoga, Meditation, mediterrane Küche, Sonne & Meer.
Lass den Sommer dein Herz berühren, dir neue Energie spenden und dich mit dir selbst verbinden.
Eine Woche einfach mal um nichts außer um dich Selbst kümmern. Booking is open!
25.08.– 01.09.
2018
"Teachers Immersion – REFRESH FÜR YOGALEHRENDE"
Frauke Schütte (Yogaforum Düsseldorf) & Elke Svitek (D)
Teachers-Intensiv- Retreat: Wie wollen einen Space unter Kollegen/ Kolleginnen zu schaffen, in welchem viel Austausch, Unterstützung sowie wertvolle neue Impulse den eigenen Unterricht "refreshen". Booking is open!
08.09. – 15.09.
2018
"Eine Reise voller Kraft & Gelöstheit unter der Sonne Sardiniens"
Pia Greschner (D) & Joachim Koch (D)
Erlebe Dich selbst in den bereichernden, energetischen Kräften von Yin und Yang, Bewegung und Stille, Kraft und Gelöstheit, Geben und Empfangen. Beobachte, wie Du mit ihnen umgehst und lerne Dich selbst besser kennen in all Deinen Facetten. Booking is open!
29.09. – 06.10.2018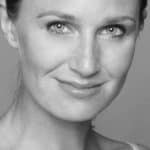 "Auszeit vom Alltag"
Stine Lethan (D)
"Nimm Dir Zeit für Dich" sagst Du Dir immer wieder, wenn es einfach gerade viel ist, was Du bewerkstelligst.
"Nimm Dir mehr Zeit für Deinen Körper" sagst Du Dir immer wieder, wenn Du mal wieder auf der Yogamatte stehst.
"Nimm Dir mehr Zeit für bewusstes Atmen" sagst Du Dir immer wieder, wenn Du merkst, wie Du hetzt und nach Atmen ringst. Booking is open!
06-13.10.2018
"Magical Journey"
Elke Svitek (D)
Meditations Retreat inspiriert durch THE RADIANCE SUTRAS & Ausflüge zu spirituellen Plätzen Sardiniens. Booking is open!
29.12.18-02.01.2019
"Sylvester Retreat – Embrace the Unknown "
Elke Svitek (D)
Für alle, die sich zum Ende des Jahres eine besondere Zeit schenken wollen und den Übergang ins neue Jahr ohne Böllerei und Partystress geniessen möchten. Booking is open!